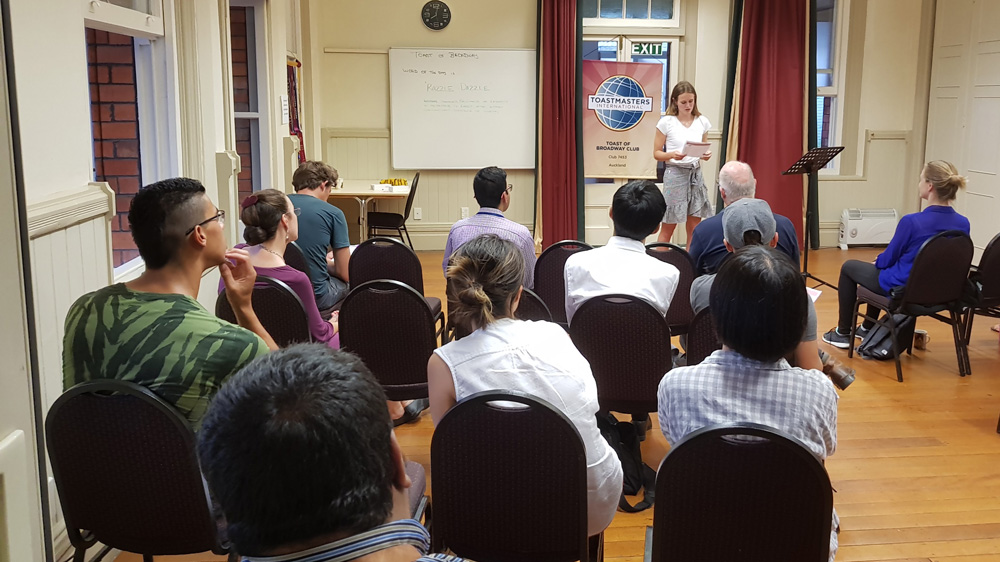 With all of our members refreshed from a much needed break, Toast of Broadway Toastmasters are back in the Parnell Community Center for another year of growing our public speaking and leadership skills.
Our first meeting back for the year was great fun, with four guests and four amazing speeches from our members. Danielle practiced a toast for her sister's wedding, which was great to see since we do not actually see that many 'toasts' at our meetings. It was a great reminder to our members that when it comes to speaking, there is more than one format to try.
Alejandro entertained us with interesting and fun table topics where our members had one to two minutes to explain certain subjects to five year old children! It was a great start to the year, and we are all looking forward to 2018.