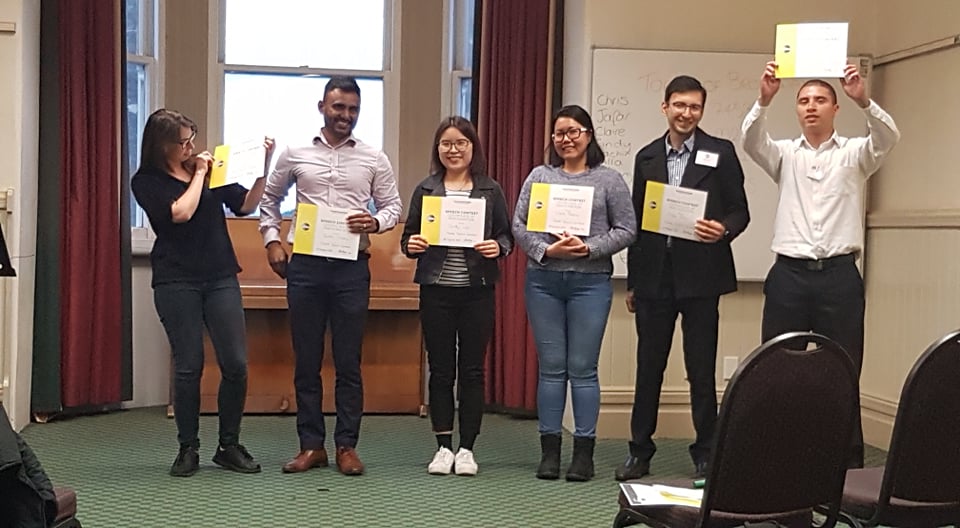 Toast of Broadway Mock Table Topics Contest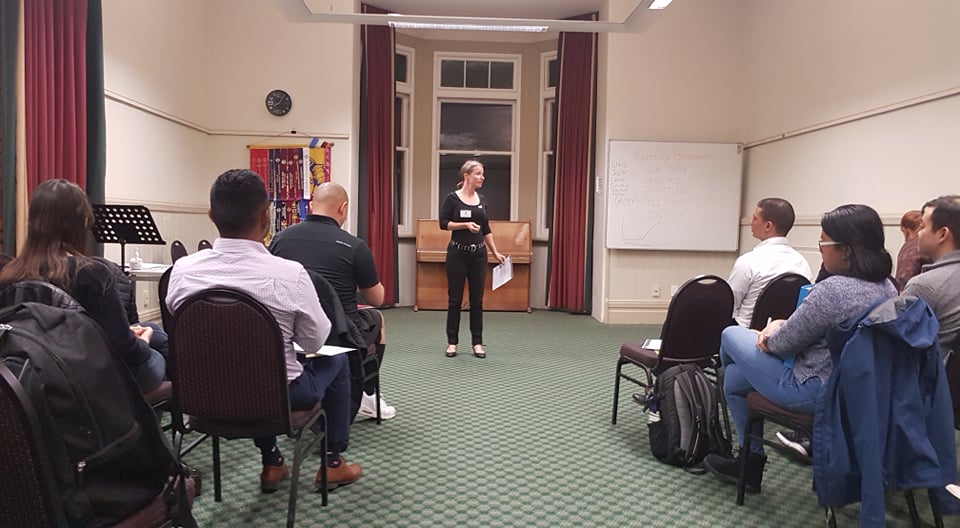 Last Monday, we tried something we had never tried at Toast of Broadway before: we ran a mock Table Topics (impromptu speaking) Contest. This was a fun chance for our newer members to learn what contests look like, while also adding a bit of competition and flair into our usual club meeting format.
Six of our fellow Toastmasters gave a 1-2 minutes impromptu speech answering the question "Where do you find inspiration?" asked by Lucy Sudbury our Contest Chair of the evening.
All contestants waited outside of the contest room and were called into the room one-by-one. The contest chair then gave them the topic of the nice and they began their impromptu speech.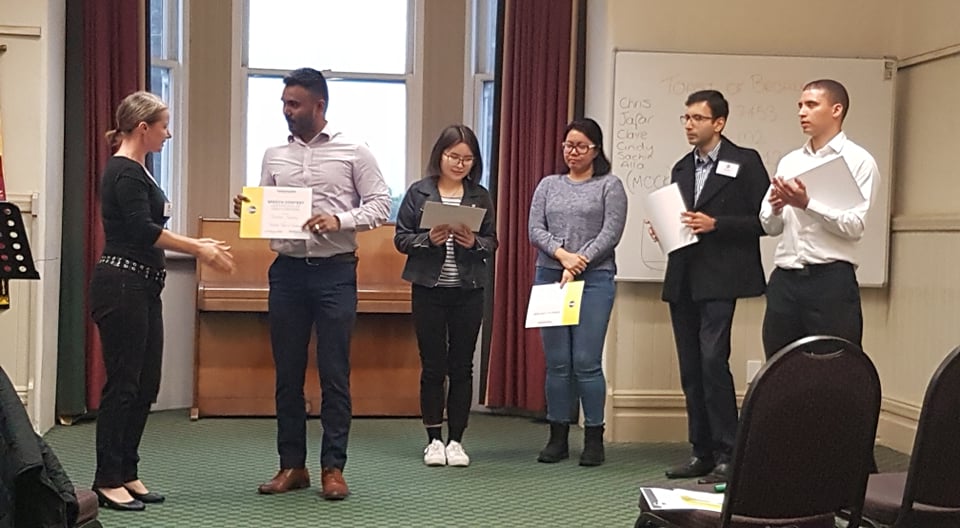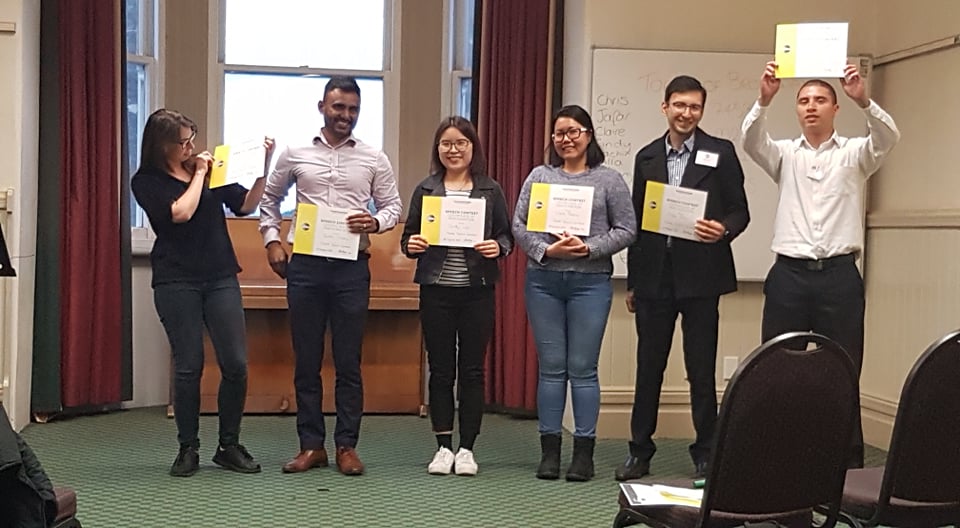 Chris kicked us off with his story of finding in the possibilities of life and defining your own path. Jafar followed, telling us how inspiration has no boundaries and his source of inspiration is from those who start from nothing and build themselves up to success, such as Richard Branson. Claire gave us insight into her own story, telling us about how she is inspired by the 7,000 beautiful islands of the Philippines where she is from, her hard working family, and the sweet sweet mangos. Cindy told us how there are many sources of inspiration: friends, strangers, celebrities, but her own source of inspiration is the little things like being able to help a struggling friend. Sachin talked about how helping others inspires him moving beyond the "me me me" culture we see around us. Alla closed off with the final answer of the contest, telling about how she is her own source of inspiration and how we all need to inspire ourselves.
After much deliberation from the judges the results of the contest were as follows:
First: Alla Lvovich
Second: Claire Pascua
Third: Jafar Rizvi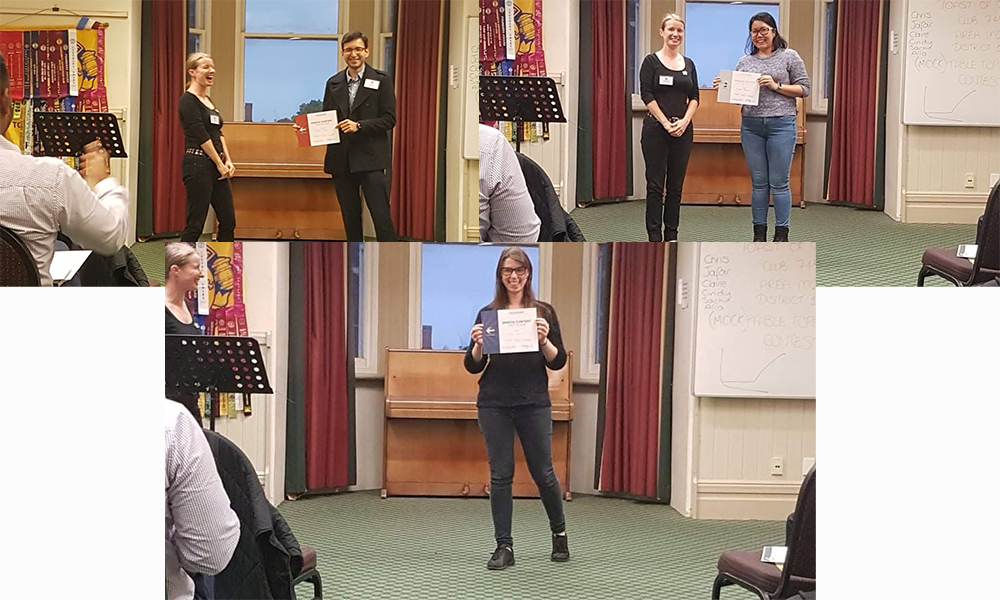 Well done to all our contestants: Chris, Jafar, Claire, Cindy, Sachin, and Alla for stepping up to the challenge! And a massive well done to our VP Education, Lucy for organising and running such an amazing evening!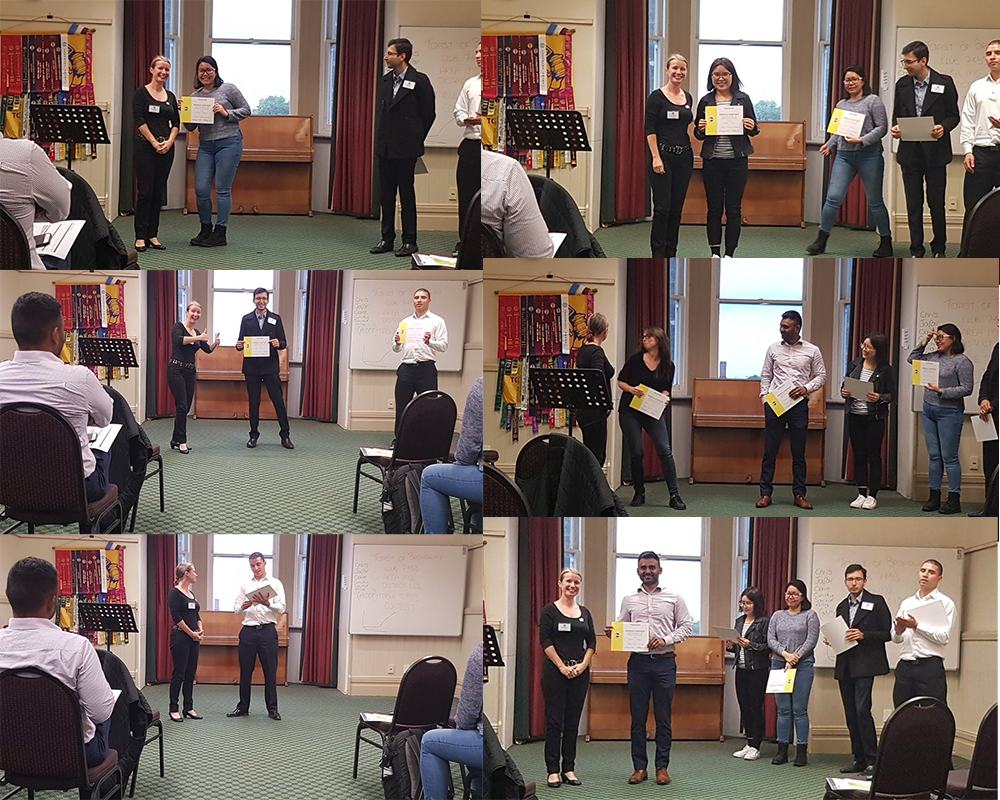 In the second half of our meeting we hosted an evaluation panel, something Toast of Broadway had also never tried out before. Three of our more experienced members Jon Holtslag, Danielle Pattenden and Clarence Tong each evaluated contestants on a different judging criteria based on the Table Topics Judge's Guide Ballot.
Jon focused on speech effectiveness (logic, directness, enthusiasm), Danielle focused on Speech Development (structure, organization, and smoothness), and Clarence focused on Physical Aspects (appearance, body language, speaking area) and Voice (Flexibility and volume). By honing in and evaluating different aspects of each contestants performance, everyone was able to understand a little bit more about how Table Topics is judged in a contest setting and also learn about everything that makes up a great Table Topics speech.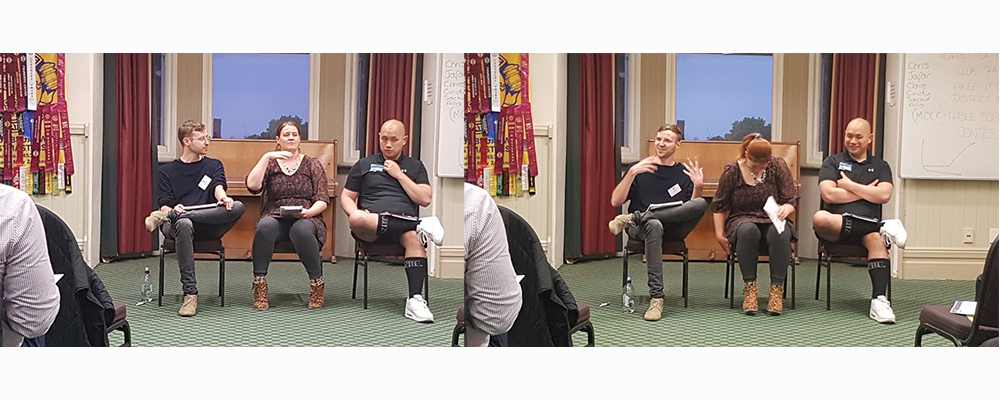 Our Evaluation Panel have the following top tips for you to take to your next Table Topics speech:
#1 Take time to stop and think. Your time doesn't start until you utter your first word. Your pause isn't as long as it feels it is.
#2 Be authentic and tell your own story. It's great to be creative but the best way to connect with your audience is to tell your own truth.
#3 Avoid too much content. You only have two minutes so don't fill it with too many examples. Stick to the triad or rule of three
#4 Your speech should have a thread that connects us from beginning to end. The audience needs to be able to follow your thoughts (to a certain extent see #5)
#5 Subvert people's expectations. Audiences love being taken on an unexpected journey.
#6 Have fun! Your speech will be more effective if the audience can see you're at ease. You may not always feel 100% confident, but you can portray that you are. Fake it till you make it.