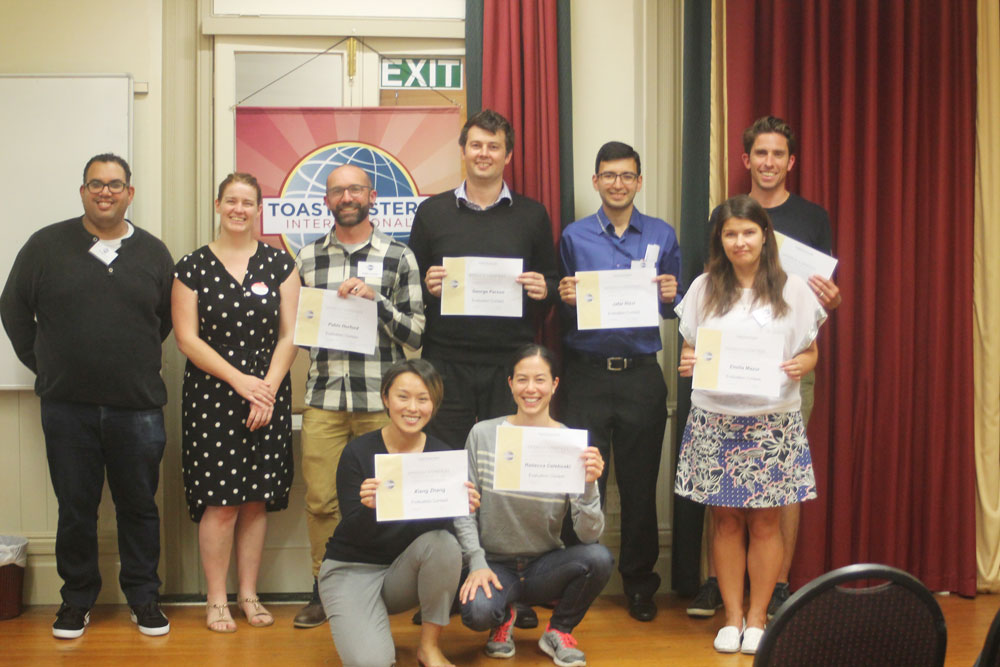 Every year, Toastmasters from all over the world partake in contests, and Toast of Broadway is no exception. On the 12th March 2018, we had an evaluation contest where our members have the chance to evaluate the same speech. Each evaluator is then judged on their evaluation by judges from other clubs. The judges vote, and the winner of the club contest then has the chance to represent our club at the area contest, competing against other clubs.
We had a great turn out this year, with seven of our members evaluating a wonderful speech by our test speaker Samantha. Above is a photo of our president Paul, contest chair Danielle, and happy contestants.
All of our evaluators were amazing, but there has to be a winner! One of our newer members Emilia won first place, with Rebecca in second place and Xiang in third. Great job everybody!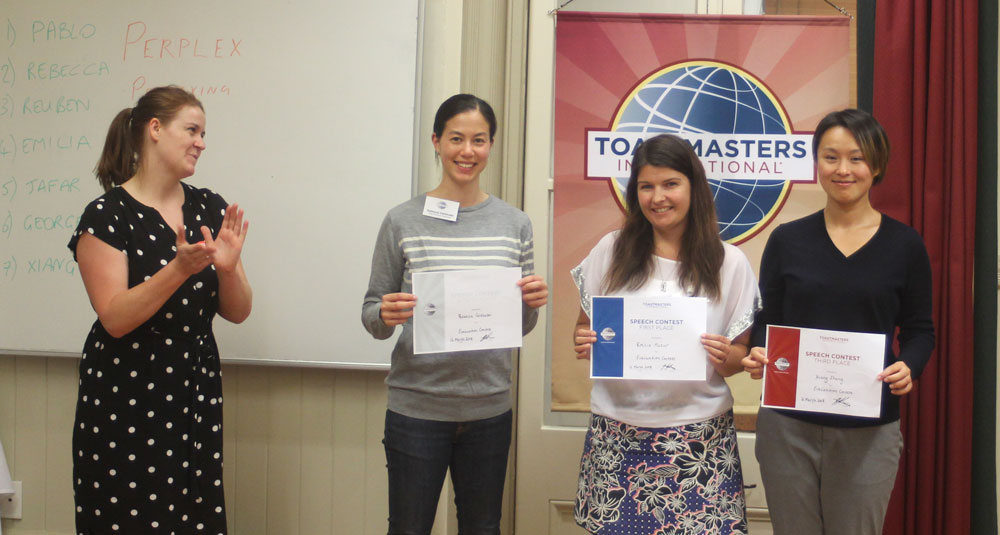 Contest chair Danielle, Second place winner Rebecca, First place winner Emilia, and third place winner Xiang.
A big thank you to all of our contestants, guest judges, our test speaker Samantha, and to Danielle for arranging an amazing competition.