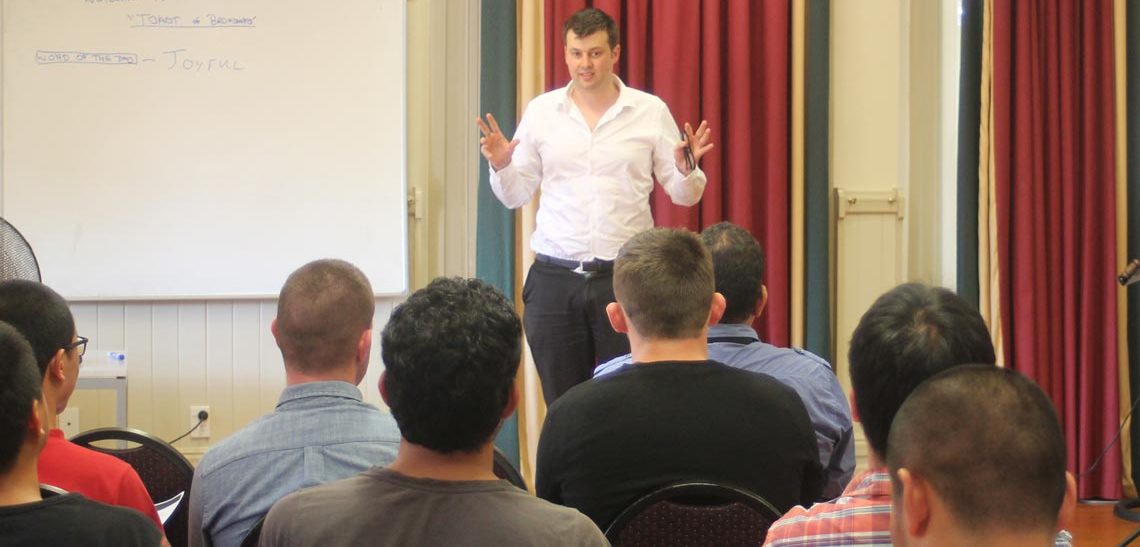 Last night we had a great meeting with some of our newer members doing roles for the first time. Both Katie and Rishant performed their icebreaker speeches, and did an amazing job too, we're all looking forward to seeing what other interesting speeches that these two have in store for us.
Before our prepared speeches, we had a very insightful and humorous educational from an experienced toastmaster, Peter, who is from the Remuera Toastmasters club. This was very helpful, as after this educational Sarinah did a wonderful job of her first Toastmasters evaluation, putting what she had just learned into practice.
It was Rebecca's first time being the gramarian for the evening. She had a great explanation of her role, and provided us with a great word of the day: Brouhaha (noun, – a noisy and overexcited reaction or response to something). Despite the fact that this word was new to many of our members, it was used a few times throughout the evening. Thanks Rebecca for expanding our vocabulary!
Reuben did a great job being toastmaster of the evening for the second time, and we can't wait for the next time he runs a meeting. Thank you to our members, guests, and especially Peter for the educational.
See you all at our next meeting on Monday 7th May!