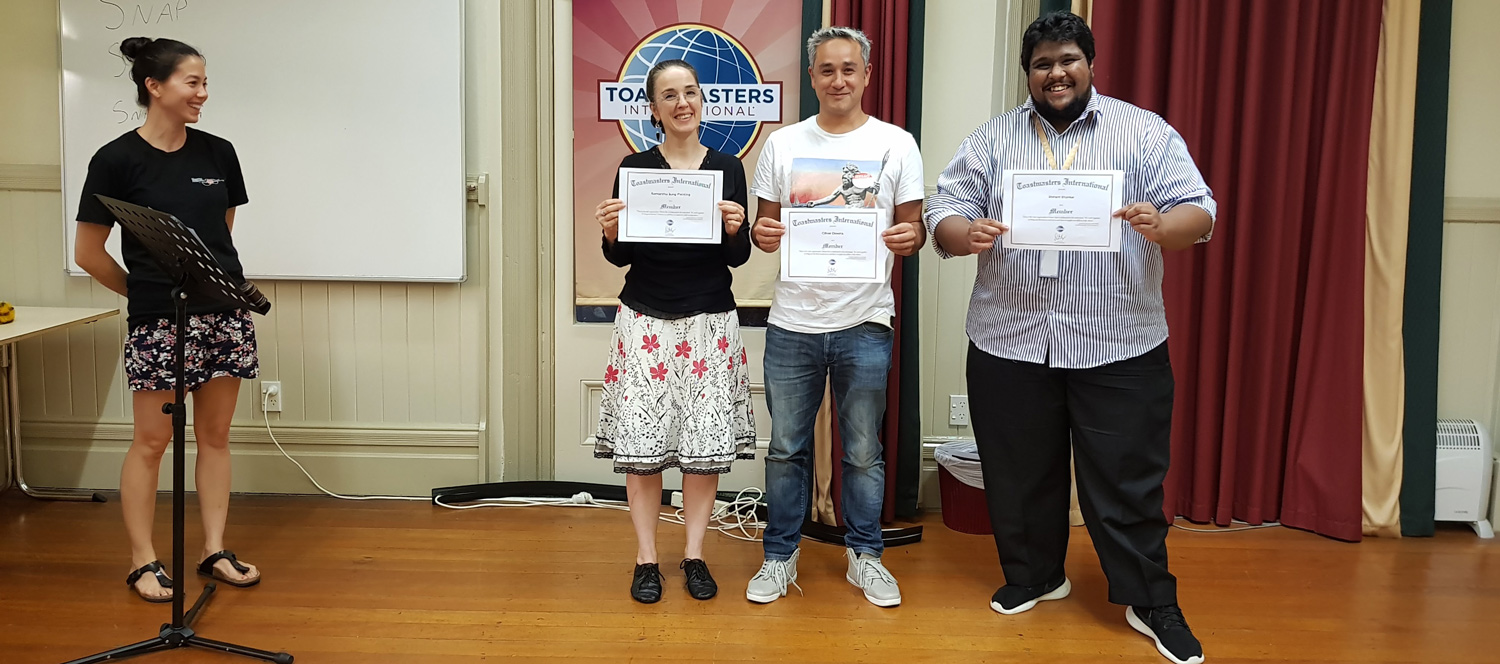 The Toast of Broadway club had the privilege of inducting our three latest members to our Toastmaster family! Secretary Rebecca led a wonderful induction ceremony to welcome our members to the club.
We welcome Samantha, Oliver, and Rashant to our club. We are all looking forward to hearing all three of our new members speaking and gaining new communication and leadership skills.
Our club meeting last night was very fun, with three prepared speeches, two being from the new Pathways programme, as well as some thought provoking table topics from Dan.
Thank you to all of our members participating, as well as our guests for joining us for a great evening.