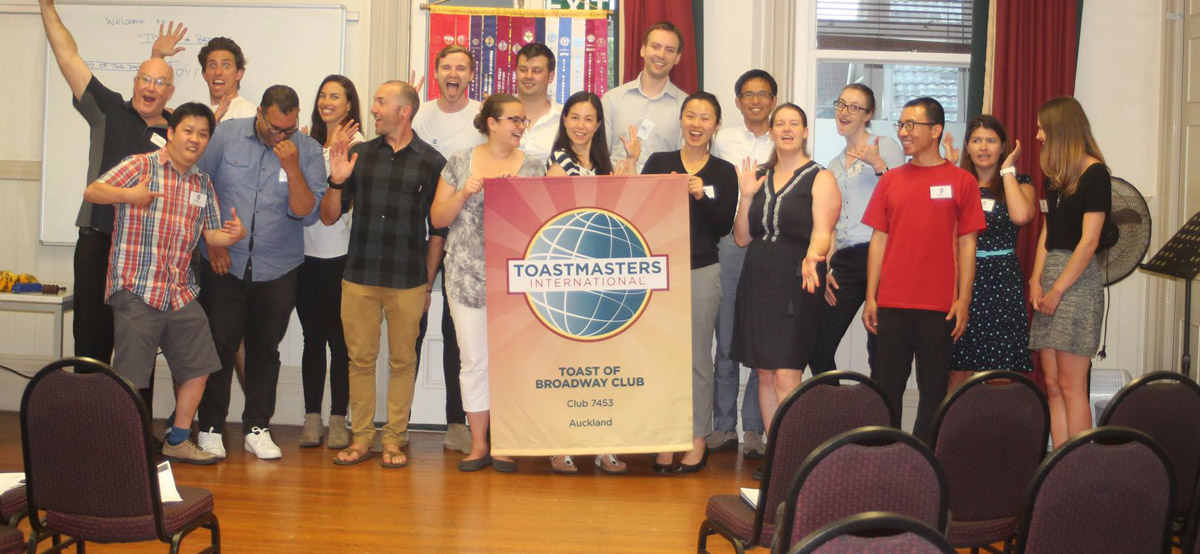 And that's a wrap! After a year of growth and a lot of fun, Toast of Broadway members are all now having a well deserved break! Thank you to all of our hard working members, and guests for attending the meetings. They wouldn't be the same without you!
This final meeting was a great one, with three icebreaker speeches, and another member's second speech. It's exciting to see so many new members start their journey with us.
Our members are celebrating at the end of this year with a pot luck and pizza party where we will give out our end of year awards.
Toast of Broadway will return in 2018! Our first meeting will be held on January 22nd 2018 at the Parnell Community Centre. If you want to see our other dates, check out our meeting dates page.