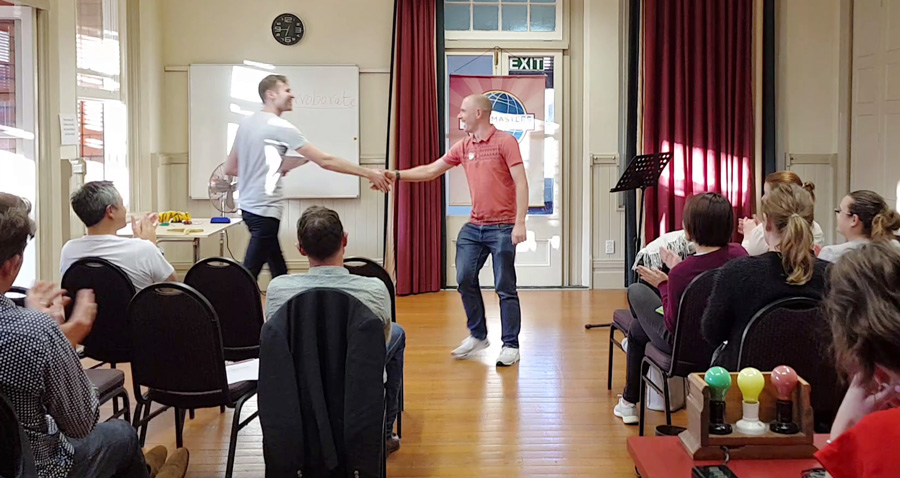 We spiced up our usual Toastmasters meeting format with a reverse meeting. This was Toastmaster of the evening Danielle's idea and overall it went very well! As the title of the meeting suggests, a reverse meeting has the order of everything done backwards.
We started with the President 'Closing' the meeting, followed by the General Evaluator, Table Topics speeches, Speech evaluators, Prepared speeches, and finally with the Toastmaster welcoming everyone to the meeting. A speaker was thanked for their speech before their speech, and introduced to the stage after they had already spoken, confusing stuff! We had a few hiccups as to when we were supposed to say something, but they were minor and we all laughed them off.
Jafar was our Grammarian for the evening, and chose the word of the day: Corroborate (verb – confirm or give support to (a statement, theory, or finding)). This was used a few times throughout the meeting, sometimes humorously.
Overall it was an exciting and fun meeting. Thank you to all our members, guests, and Danielle for running a great night. See you all next week!